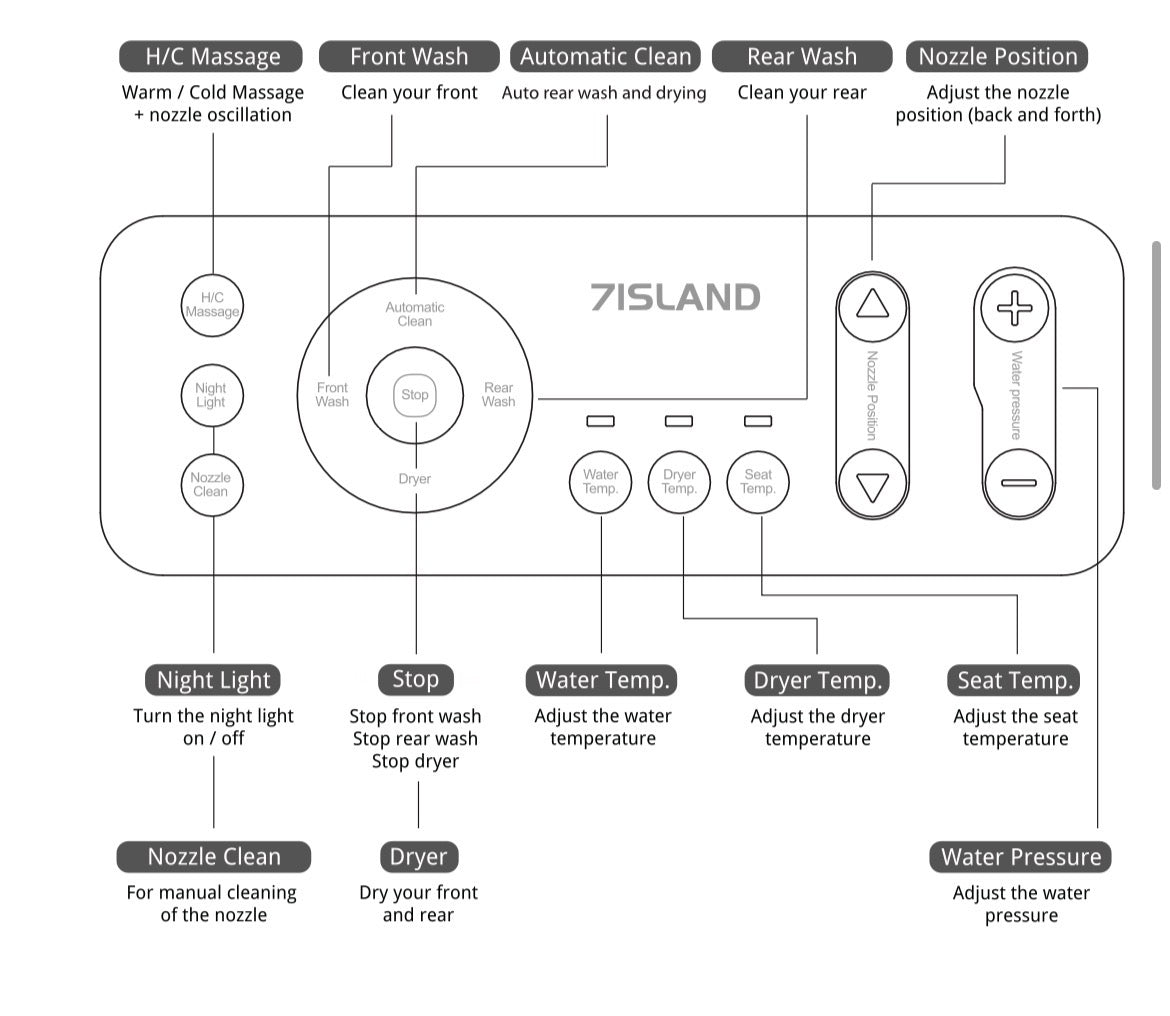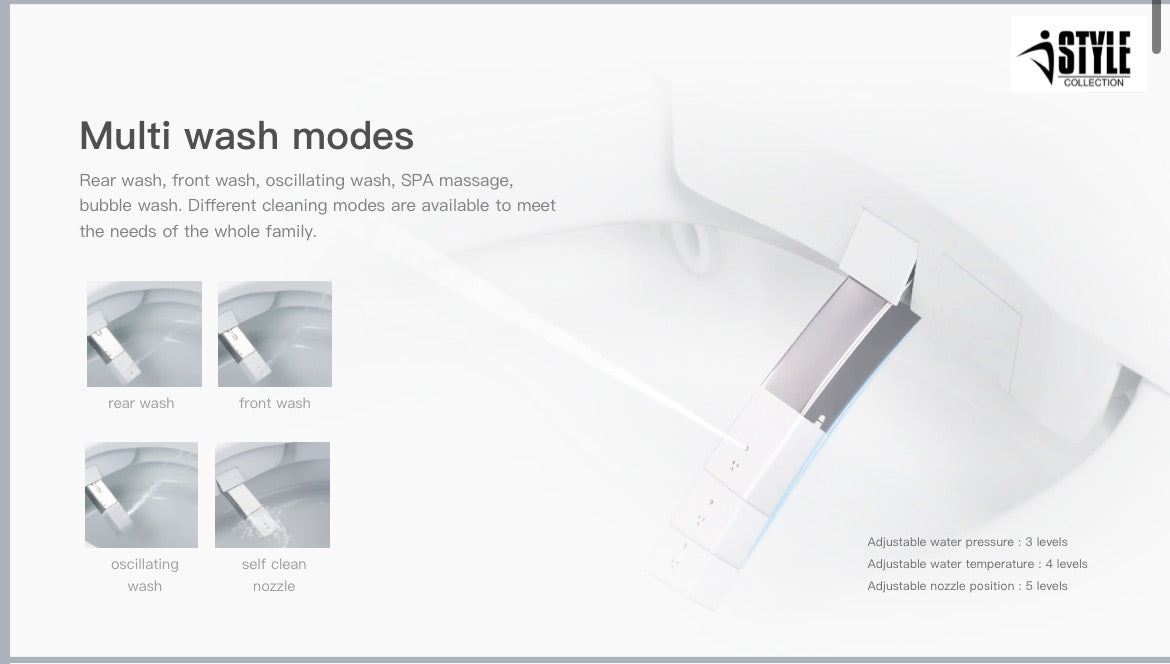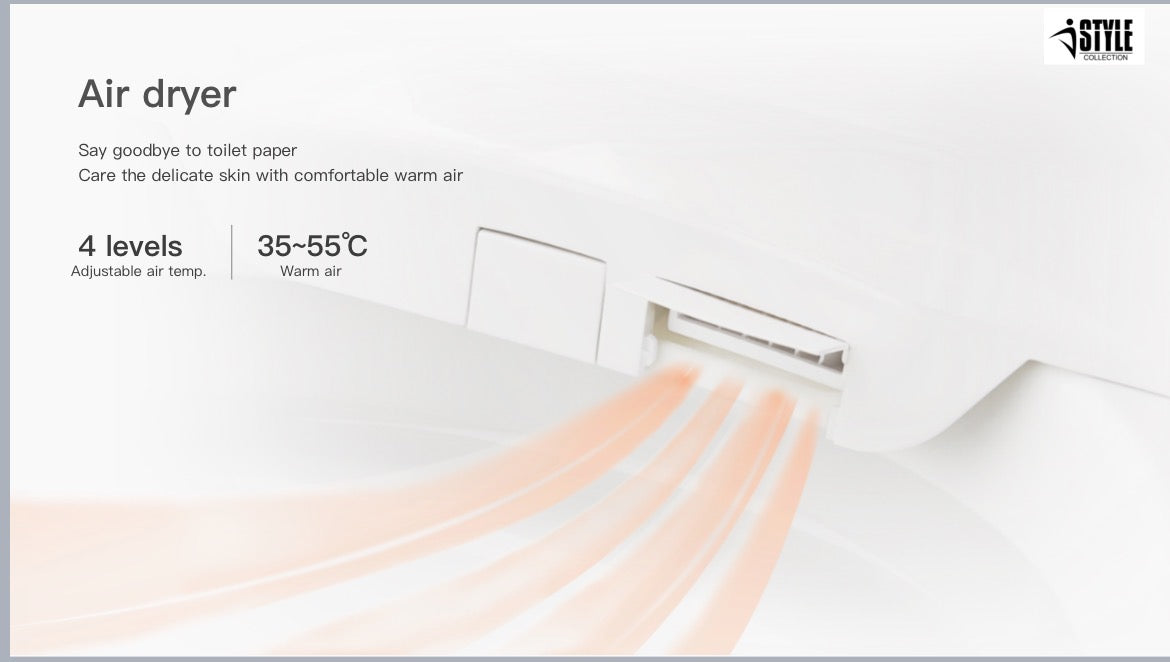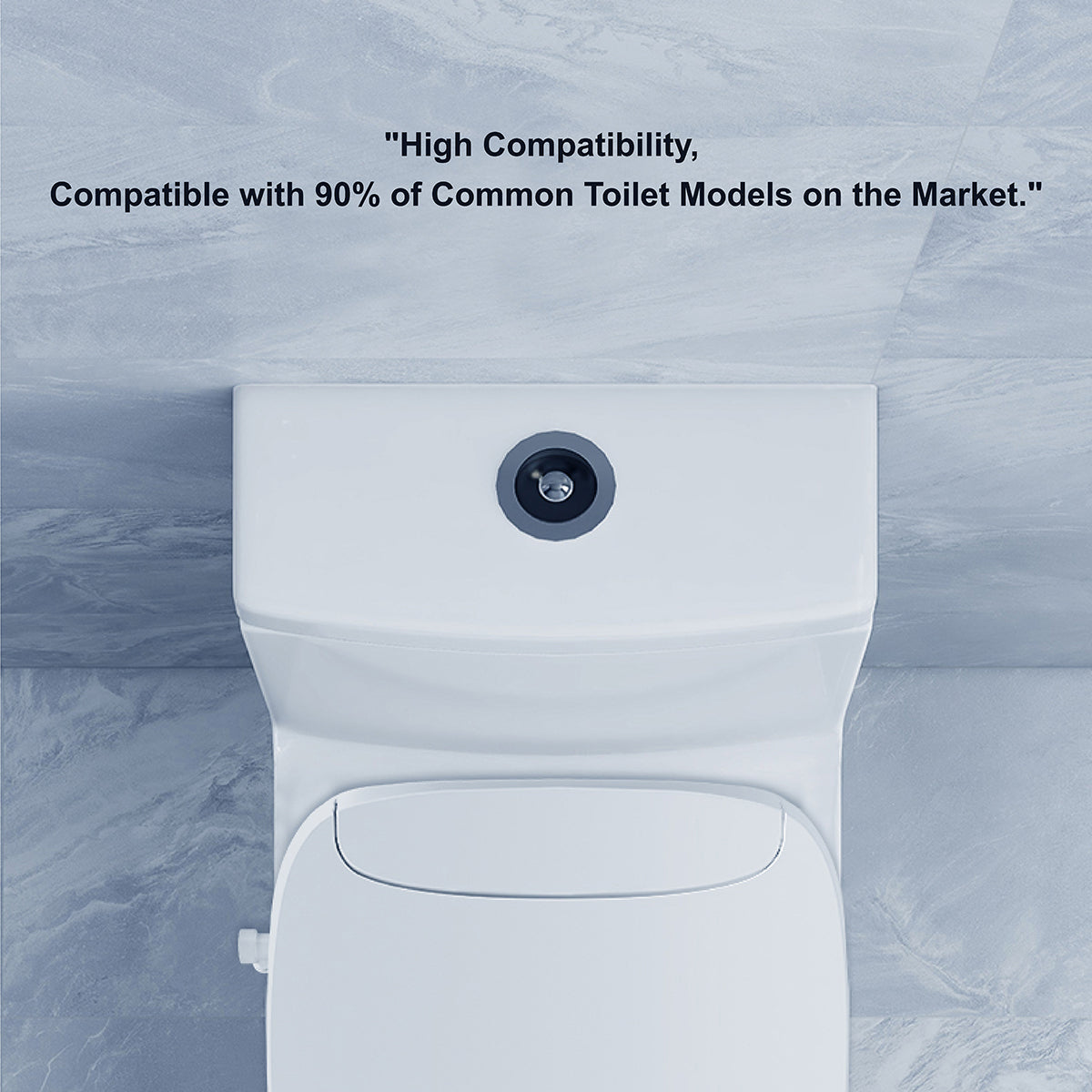 iStyle 7island Bidet Elongated Toilet Seat (Model 3 SY1010)
Sale price
$785.00
Regular price
iStyle 7island Bidet Elongated Toilet Seat (Model 3 SY1010)
Sale price
$785.00
Regular price
Smart Toilet Features:
Heated seat                                                                                                                 The system offers four levels of adjustable temperature, catering to ergonomic comfort and adapting the seat temperature according to user preferences.        
Anti bacteria seat                                                                                                       Utilizing SIAA internationally certified silver ion antibacterial material, this system achieves a remarkable antibacterial rate of up to 99%, effectively inhibiting bacteria like Staphylococcus aureus and E. coli for improved hygiene.
Multi wash modes                                                                                                      The system offers a range of cleaning modes including rear wash, front wash, oscillating wash, SPA massage, and bubble wash, catering to various preferences within the family for a personalized and comfortable experience.    Users can customize their experience with the system's adjustable features, including three levels of water pressure, four levels of water temperature, and five levels of adjustable nozzle positions for personalized comfort and convenience.                         
H/C massage                                                                                                               Introducing an industry-first alternating hot and cold water massage cycle that provides reciprocal stimulation, aiding in promoting anal contraction and preventing issues like hemorrhoids and constipation. This innovative approach encourages comfortable bowel movements with a 5-10 second cycle, consisting of 5 seconds of cold water followed by 10 seconds of hot water. 
Air Bubble wash                                                                                                          Air pump inside, let air inject into water. Water with air, a perfectly combination to make the wash softer and more comfortable.         
Instant heating                                                                                                            Utilizing cutting-edge instant heating technology, this system ensures an uninterrupted supply of warm water for washing, eliminating concerns about running out of stored hot water and providing an unlimited source of refreshing and comfortable cleansing.           
3D Stainless steel curved spray rod                                                                          The newly upgraded 3D arc-shaped stainless steel spray rod is designed to effectively prevent the accumulation of dirt and ensure a cleaner and more hygienic experience.           
Air dryer                                                                                                                       Bid farewell to toilet paper as the system provides a comfortable warm air option, promoting gentle care for delicate skin and enhancing overall comfort.  The system offers four levels of adjustable air temperature ranging from 35°C to 55°C, providing a warm air option for added comfort and convenience.
UV sterilizer                                                                                                                 Upon being vacant for 10 seconds, the system activates a 3-minute UV sterilization process using a 280mm wavelength that effectively eliminates bacteria and dirt. This process achieves an impressive 99% killing rate for harmful microbes like Escherichia coli, Staphylococcus aureus, and Candida albicans, ensuring meticulous care for family members by preventing cross-infection.              
Detachable nozzle                                                                                                    The quick-release nozzle design offers convenient daily toilet cleaning and easy wand replacement, effectively addressing the issue of scale blockage and ensuring hassle-free maintenance. The design ensures easy replacement and helps prevent dirt from sticking, promoting cleanliness and convenience.
1 Year Limited Warranty on all mechanical parts.
Warranty Excluded damages incurred during installation, in-tank clearers, Labor, and shipping fees.