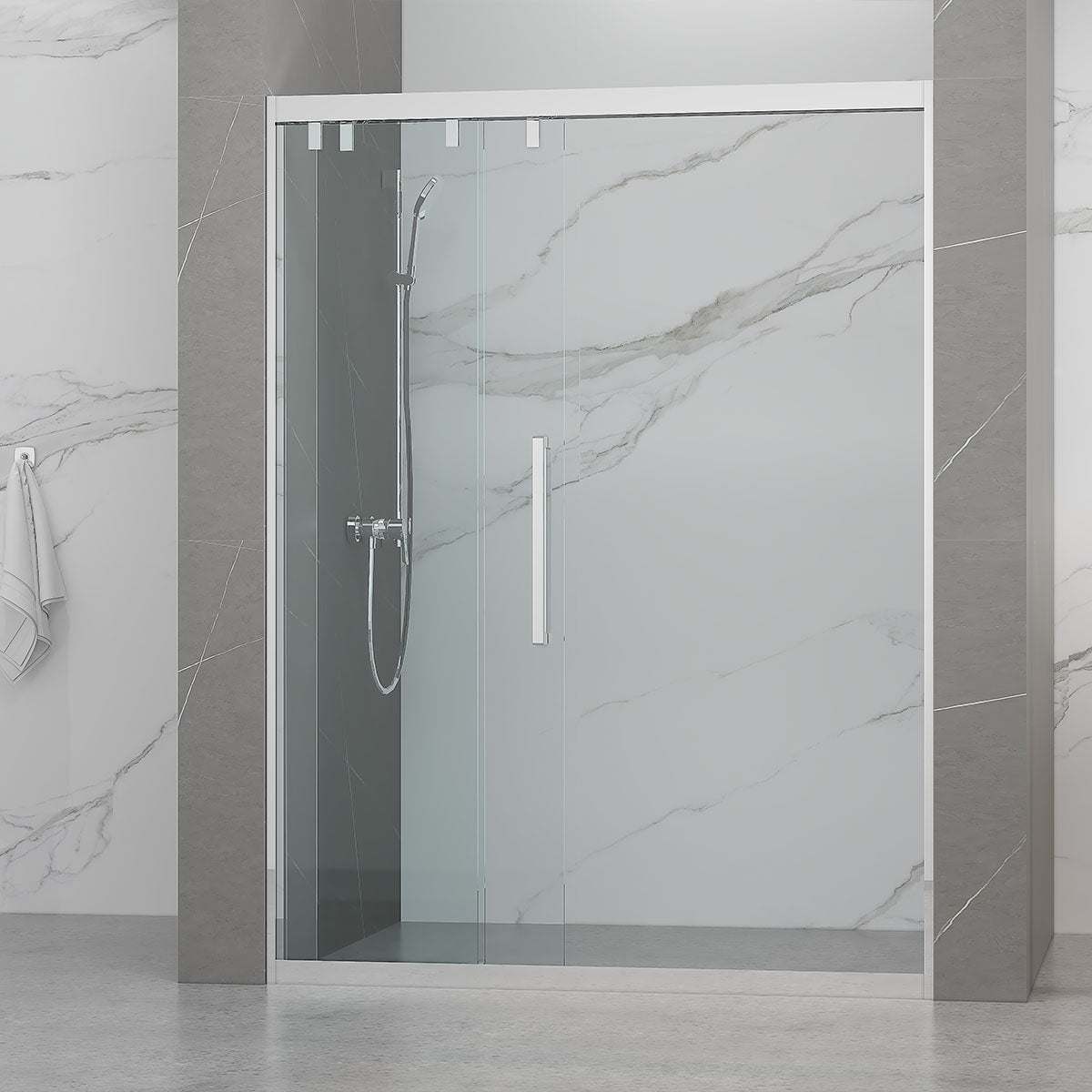 42" Monaco Maximize your small bathroom space with ease and style with our sliding shower door (Chrome) Monaco Series
Sale price
$1,400.00
Regular price
Designed for small spaces, our shower door is the perfect solution for bathrooms with limited square footage. With its sleek and minimalist design, it provides a functional and stylish addition to any bathroom.     
The single sliding panel allows for easy access and makes it ideal for tight spaces where a traditional hinged door may not be practical. The use of high-quality materials, such as tempered glass and stainless steel hardware, ensures durability and longevity.
Our shower door is also easy to install, making it a great option for those who want to update their bathroom without the need for extensive renovations. Its compact design and efficient use of space make it a popular choice for homeowners and designers alike. 
Overall, our shower door is a versatile and practical choice for those looking to maximize space without sacrificing style and functionality.   
Measurment:
SKU: Monac-4676    42¼"-46"W X 76"Height (Entrance Opening 20"-26")
SKU: Monac-4276    38¼"-42"W X 76"Height (Entrance Opening 19"-23")
SKU: Monac-3876    34¼"-38"W X 76"Height (Entrance Opening 17"-21")
Entrance: 
Left Entrance
Right Entrance
Hardware Finished:  
Chrome
Brushed Nickel